Soaked | Savannah Fox | Jack Hammer
Mar 23, 2016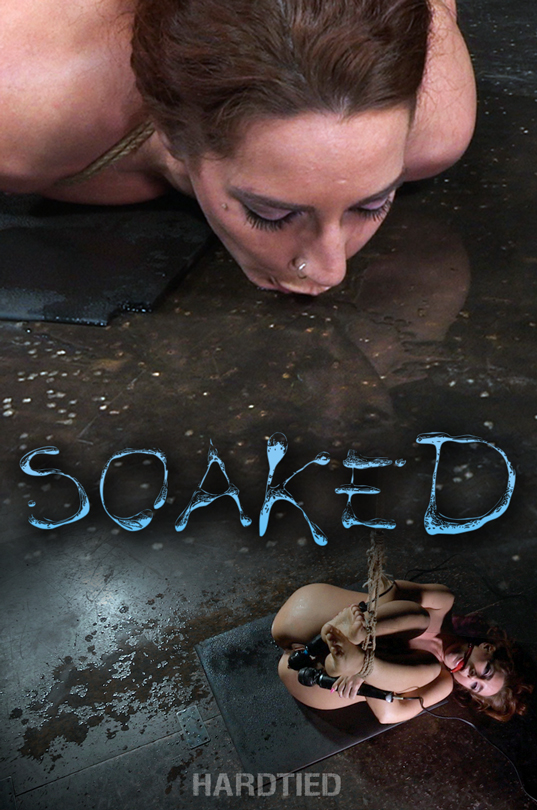 Squirters are a dime a dozen in this industry, but finding one who is as epic as Savannah Fox is a lot harder. She isn't just cumming and pushing out a bit of splash. When Savannah blows it is like a geyser, soaking her, whoever she is with, and everything around her. It's like a Las Vegas fountain of sexual energy, and honestly it's glorious to behold.

She isn't on a hair trigger, though, it takes a bit of work to get her going and a skilled handler to keep her deep in subspace so that the over stimulation can do its job of sending multiple incredible orgasms through her body. Jack Hammer has more than enough skill. He also has the tools of his well stocked dungeon at hand. Mr. Pogo alone is enough to pop her cork, but add in the celebrator and the hitachi and she is flooding our dungeon. Her eyes are rolling back into her head and she is barely able to hold her head up after the constant orgasmic onslaught but Jack wants her to clean her mess and she isn't off the hook until she has licked it all up.
[Archive] The Squirting Sinner | Savannah Fox | Rain DeGrey
Feb 9, 2016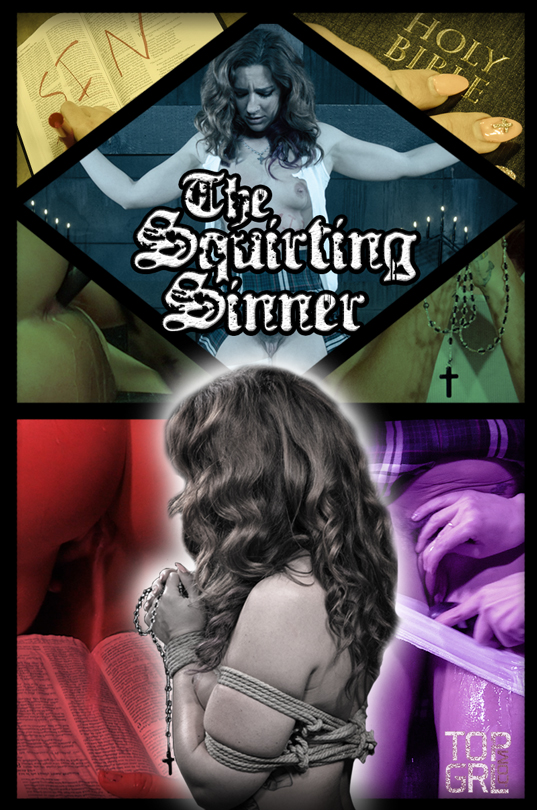 Savannah Fox is a sinner. She is haunted by lustful thoughts, dirty impure urges and the devil is deep inside her loins. She can not help her wicked ways, for she is weak of flesh and full of desires. Luckily for her, Mother Superior Rain DeGrey is here to set her straight upon the path of righteousness. She is here to save our sinner.

Today will not be easy, but Rain is determined to purge Savannah and will stop at nothing. She has her ruler, the word of God and an almighty cock of destruction. She will win out in the end. Savannah is bound up on a cross to contemplate her sins while Rain works her over. In no time at all, Savannah's squirt is running down her legs and dripping off her shoes. This is a hard case indeed.

Rain binds her to a prayer bench and spanks her with a bible before facefucking communion wafers into Savannah's mouth hole with a huge cock. Savannah chokes and sputters upon the flesh of God. The sin is deep inside this one. Time for harsher measures. In an all out epic dicking down, Rain unleashes the might of our Lord and Savior, reducing Savannah into a twitching puddle of squirt covered sinner. Her eyes roll into the back of her head as she speaks in tongues.

Truly the Lord was with us this fine day. Mother Superior finishes up by sticking our soaking sinner in a cage to contemplate the error of her ways and to pray for redemption. We will save this sinner yet...
Sexy squirting Savannah Fox
roughly fucked in strict
bondage with epic deepthroat
on BBC! | Savannah Fox | Matt Williams | Jack Hammer


Nov 20, 2015


149 Images • 16:37 Min Video

Stunning redhead dicked down by BBC into massive squirting orgasms

Savannah Fox is a delight. Lush curly red hair, a toned all natural body and a squirting pussy that just will not quit. She loves the dick. She loves to fuck. And she cums at the drop of a hat. The only thing one can do with a toy as fun is this is bind her down and stuff her full of cock until she loses her mind.

Restrained in a classic fuck me position that spreads her thighs wide and keeps her toes pointed up toward the ceiling, Savannah is wide open and ready for the use. Her head hangs down on one side, lush red curls spilling over and her perfect pink pussy exposed on the other side. Let's do this. We start off with a little vibrator action just to get that pussy warmed up. Once she has that first shuttering orgasm we move on to the main course.

That inverted mouth hole is filled up at the same time that her tight pussy is. Savannah is tag teamed down by hard cock in a sexual sandwich. It is a relentless stuffing of her holes. In short order Savannah is reduced to a drooling moaning mess. She takes every inch as she cums hard on the cock. The moans she makes only encourage us more.

We reach the tipping point and Savannah explodes in a gushing orgasm that jets out everywhere. It is like a fireworks show. Only with cum. Our dazed fuckpuppet is gone, completely undone. We do not stop until we have wrung every single drop of cum out of that magic pussy. This is Sexuallybrpken at its finest. And by the look on Savannah's face, she had just as much fun as we did.
Redhead Savannah Fox chained
to a sybian and deepthroated
into a drooling mess, multiple
orgasms! | Savannah Fox | Matt Williams | Jack Hammer


Oct 21, 2015


147 Images • 16:34 Min Video

Sexy sybian slut shackled down and facefucked without mercy by BBC

Savannah Fox is a cumming machine. She has a hair trigger pussy, cums if you so much as breathe on her, and squirts bucketloads. She is eager, enthusiastic, and loves the dick. This is not someone that is here for the paycheck, she truly loves what she does. We are here today to get exactly what she craves...endless orgasms and strict bondage.

We bind down our lush redhead onto a sybian using metal pipes. She can not lift her pussy even an inch off of the sybian. Time to make her lose her mind. Adding deepthroating to the mix is the formula to make her lose her mind. We step up and fuck that facepussy until Savannah is reduced to a gibbering mess. The drool rolls down her bound body and hits her pussy as she screams in orgasmic ecstasy, her muscles tensing.

The cocks run a train on her face, tag teaming her without mercy as she cums over and over. She is dazed and dizzy, covered in her own juices and unable to even get her eyes uncrossed. It is the giant grin dancing across her face that shows us just how much Savannah is having. She might be Sexuallybroken, but only because she wanted it so badly.

Is it any wonder we had to invite her back? Someone that likes sex as much as Savannah is someone to be treasured. Always a pleasure my dear, we are sure we will be seeing you again soon...
Lush redhead Savannah Fox
bound down and roughly fucked
by BBC into squirting orgasms! | Savannah Fox | Matt Williams | Jack Hammer


Sep 25, 2015


128 Images • 16:28 Min Video

Squirt-tastic Savannah Fox fucked hard by BBC until her brains melt

The last time we had a serving of Savannah Fox she made such an impression on us that we had to invite her back for another round. A toned all natural body, lush curly red hair and a gushing pussy that strongly resembles a sprinkler? How could we not want another serving of that? Time for game of pass around my dear…

Two chairs are set up and Savannah is deposited on her knees and put to work. She flings herself into her task with abandon, a delighted gleam in her eyes and she wraps her lips around the huge black cock in front of her. This is only the warm up and we quickly haul her up to her feet and throw her over a fuck stool.

Savannah's juicy bubble butt is perfectly exposed and her pink pussy calls out for the cock. We cheerfully oblige, filling her up to the brim with hard cock. Her eyes roll up, showing the whites as orgasm after orgasm rip through her bound body. We aren't done yet, and ramp up the pace even more.

The grand finale is a dick down that leaves Savannah gushing like a fountain. Jet after jet of squirt shoots out as she cums her brains out. The growing puddle is testament to just how owned her pussy really is. It is a thing of beauty. We leave our worn out porn star lolling in her bondage, twitching as her feet splash in her own cum. This one is amazing! Always a delight my dear.